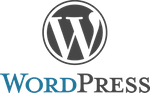 Enjoy the highest quality, most reliable website hosting at the best possible prices, complete with a full and impressive list of features on either Linux or Windows servers, with a 30 day money-back guarantee.

Special Offer: Up to 6 MONTHS FREE website hosting.
Starting at just £1.00.
40% discount code – see here for details.
See if your preferred domain name is available (domain extensions & prices):


Professional Website Hosting for Home and Business Use
Web Hosting Plus is dedicated to providing the best value and most reliable website hosting available.
Reasons to Use Web Hosting Plus

 Highest quality website hosting at the best possible prices.


 Established UK web hosting provider with over 20 years experience.


 Dedication to customer satisfaction.


 100% UK based data centre, support and servers.


 30 day money back guarantee.


 FREE domain registration or use your existing domain.


 High quality, fast, extremely reliable servers.


 Highly trained and experienced UK based customer support staff (available 24/7).


 Full and impressive list of hosting features.


 Web and iPhone Control Panel (compatible with most smart mobile devices).


 POP3/IMAP email with outgoing SMTP, email forwarding, auto-responders and WebMail access.


 Unlimited web space and bandwidth available.


 Large library of server scripts complete with hassle-free 1-click installation.


 A demo of our Web Control Panel, Web Builder, Web Builder Plus and SiteDesigner Pro can be seen here.

Highest Quality Service & Features

 Linux and Windows Servers
Host your website on fast, reliable, UK based web servers running either Red Hat Linux or Windows Server. These are high specification Cisco, Juniper and Dell super-servers for the best in speed and reliability.



 Impressive Server Features
Our hosting includes an impressive list of features, including password protected folders, website backup, web stats, FTP locking, scheduled tasks, MySQL & MS SQL, sub domains, shared SSL, shopping carts, and a whole lot more!



 Large Library of Scripts
Hosting accounts are supplied with a large library of software and 1-click installation scripts, including WordPress, Joomla, Form to Email, phpBB, Zen Cart, Web Postcards, Drupal, Mambo, and much more!



 iPhone Control Panel
Access your domains and web hosting accounts with the iPhone Control Panel. Also designed for use with iPod touch, iPad, Android and other mobile devices. You also get a full-featured Web Control Panel which can be accessed from any web browser.



 Advanced UK Data Centre
The Data Centre is housed in a multi-million pound building providing multiple 10 Gigabit connections to the Internet, load balancing, redundant data backup, power feeds and cooling systems, and fire suppression based within a high level of security.



 Our Guarantees
All hosting accounts are supplied with a 30 day money back guarantee and you are free to cancel your service at any time. We provide a 99.99% uptime guarantee and our fast technical support is available 24 hours a day, 7 days a week, 365 days a year.

Happy Customers…
"I'm so glad I chose Web Hosting Plus. I've been nothing but pleased and impressed with your excellent service and recommend you often." – Sarah J., South Yorkshire
"Thanks again for the fast response and all your help. Great service!" – Mike L., Belfast
"I must say that you guys are worth your weight in gold! I can't recommend your service highly enough and will be sending plenty of new customers your way. Thanks again for all your help and such a great service!" – Mr. Alex W., Plymouth